These beautiful hearts create a glass keepsake for ashes. They can be displayed in the home, or carried with you during your day. Ashes into our glass handheld hearts have been one of the most popular keepsake products we have produced.
Each piece is unique, vibrant and lovingly made just for you. With our many years of experience, we take great care over each piece we create. Your loved one's ashes are encapsulated within the glass heart, perfectly preserving their memory forever.
If you have any questions, or would just like to talk to someone about the process, please call Jamis on 01225 319606.
Handheld hearts are a wonderful keepsake to have in a pocket or displayed in the home.

To make memory hearts, we prepare the space by laying out the ashes and the chosen colour on a metal table.
We gather a ball of glass from the furnace and roll the molten glass into the ashes and the colour.
A second layer of glass is then applied to the piece, encapsulating the colour and ashes within the glass.
The glassblower then shapes the glass into a heart, constantly rotating the molten glass so that does not fall.
Once the heart shape has emerged, we remove the piece from the blowing iron and leave it to cool in a special kiln.
If you need any more information do not hesitate to call Jamis on 01225 319606 between 8am until 5pm Monday to Friday.
We can also do engraving for that extra special touch, as in these beautiful examples...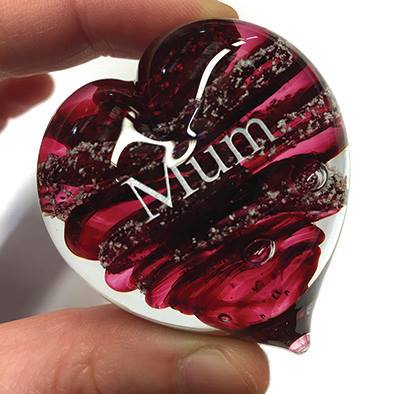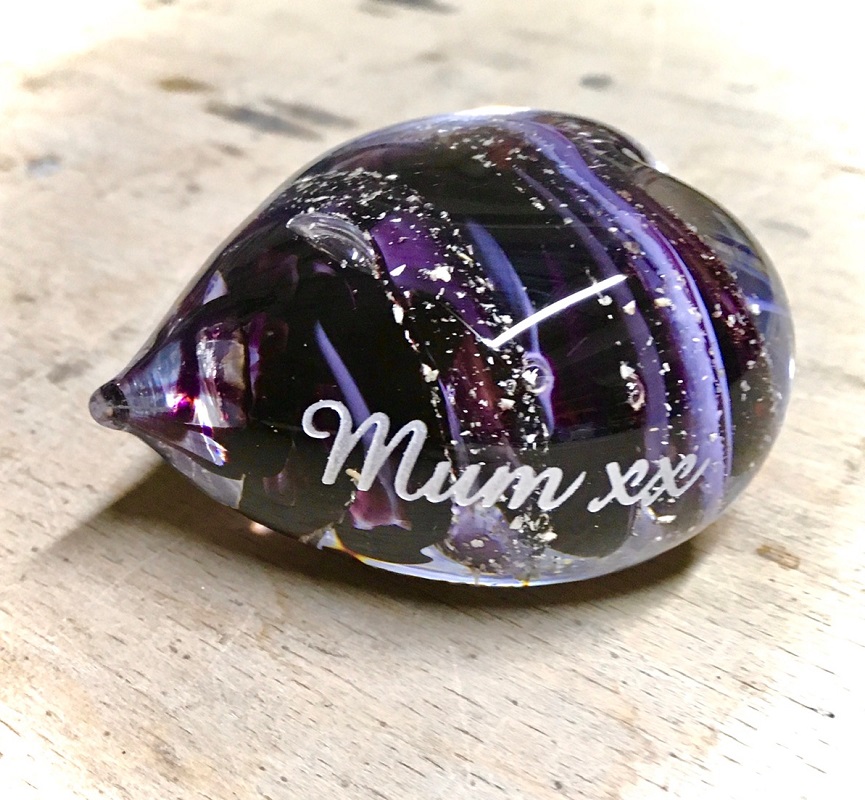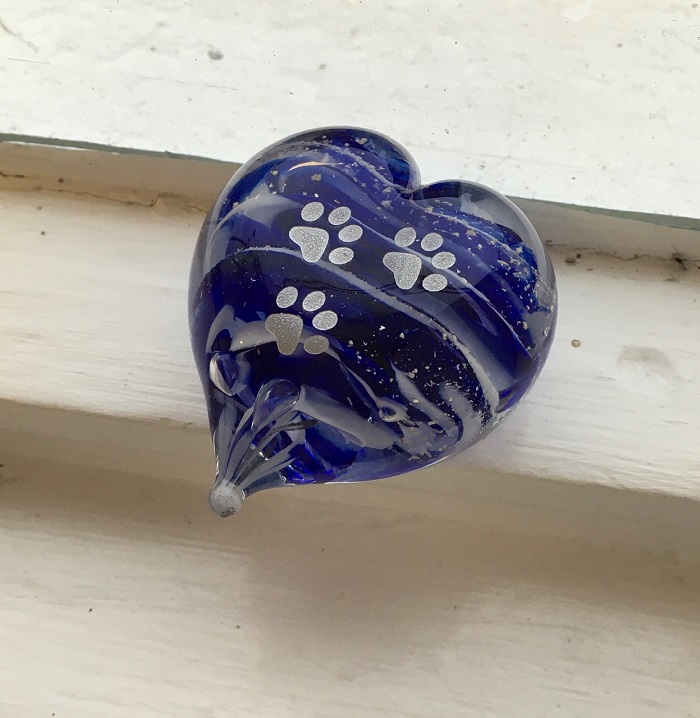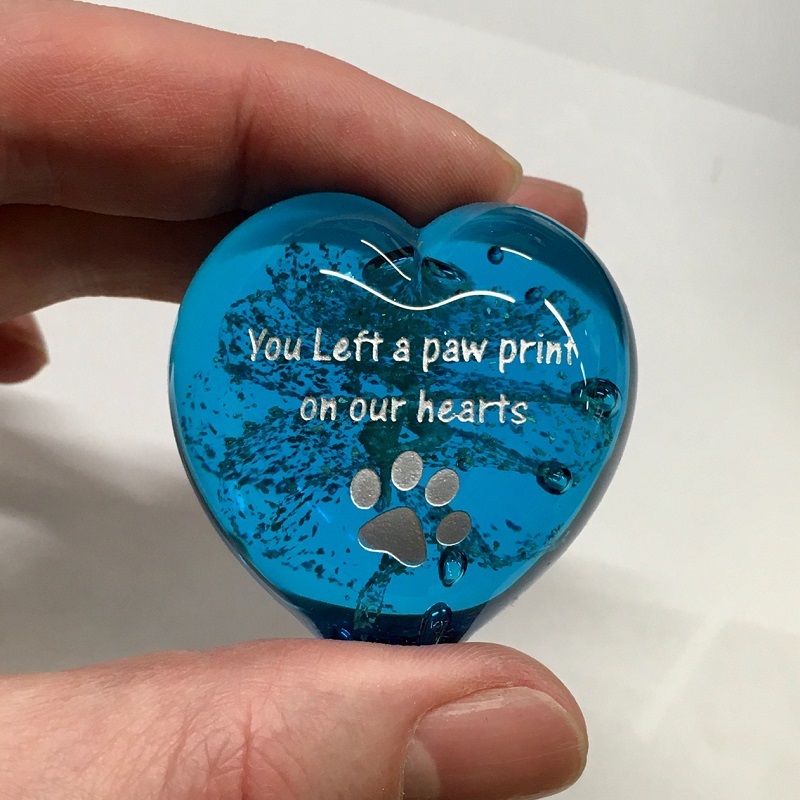 To order a memorial pack please click here