Pet's Ashes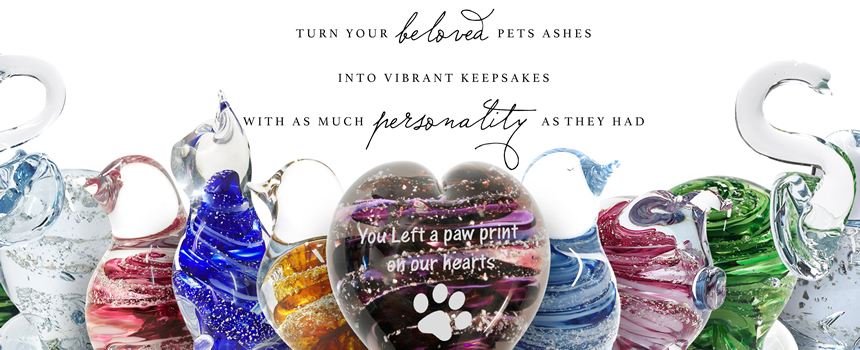 At Bath Aqua Glass we know that all life is precious, be it human or animal. Our beloved pets are enormously important to us, providing joy and laughter, as well as companionship and love in hard times.
Pets are members of the family, and when they pass it can be surprisingly difficult. Our memorial ashes glass offers a way to cherish those special memories. By combining our handblown glass with your pet's ashes, we are able to create a pet cremation keepsake, a timeless glass memorial to have forever. Our range includes handheld keepsakes, jewellery, pendants, cufflinks, rings, animal sculptures and paperweights.
With over 20 years of experience, we guarantee to respect your pet and work hard to create the perfect tribute to them. We have worked with many different animals ashes over the years, from guinea pigs, rabbits and cats, to large dogs and even horses, and we will require only a small amount of ashes to create the memorial piece. In order to see our selection, simply click on the images below to be taken to the individual pages, where you will be able to see the range of colours and engraving options available to you or view our full range here.
If you would like more information, please email sales@bathaquaglass.com or call 01225 319606.
Order online do not worry as we send you clear instuctions by post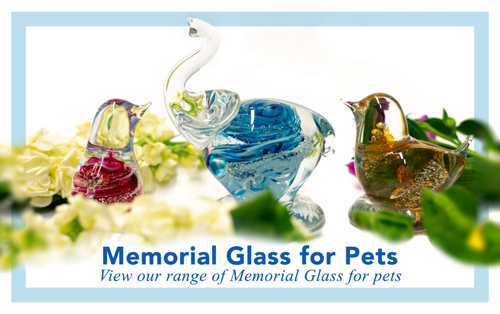 Click Here to View Our Range of Products For Pets »

If you have any questions about the process, please fill in the form below and a member of our team will get back to you.