Garden Memorials
Ashes into Garden Orbs
"Gardening is a very special relationship with nature and on our team, we have a few dedicated gardeners, myself included.
The fact that you can take one little seed and nurture it into an amazing plant... I feel this is a miracle.
I spend as much time as possible in the garden." - Annette Dolan M.D.
In conjunction with a local metalworker, we present our garden orbs. They are a perfect cremation ashes memorial keepsake for gardeners who have passed, their garden memorial cam be in the place they loved most, amongst the plants and trees. Our garden orbs offer colour all year round and are made from a combination of blown glass and galvanized steel.
Sizes - Orb diameter approx 5cm and forged sculpture stem approx 100cm.
Longer stems can be ordered and collected from our Studio in Bath.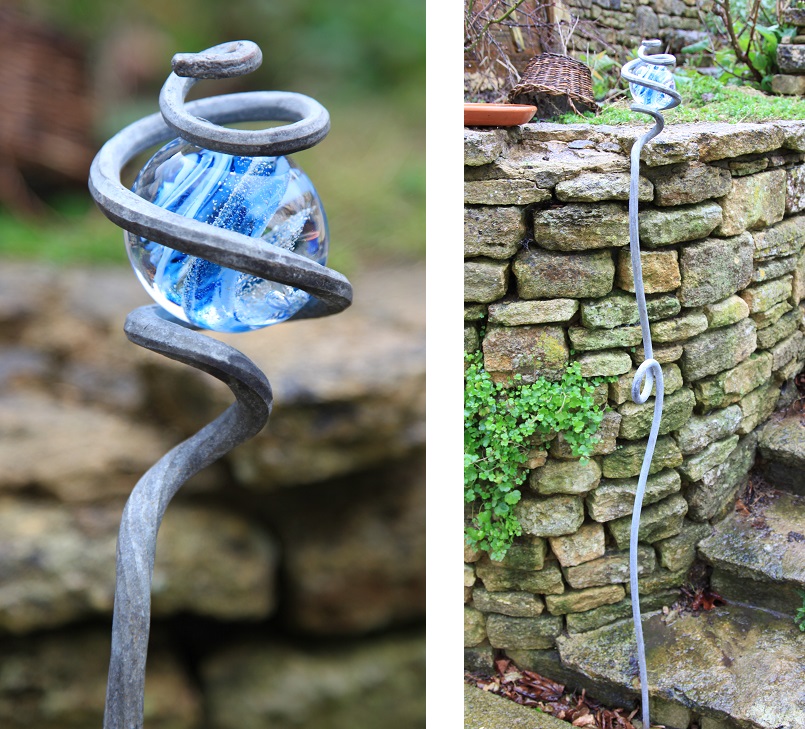 If you need any more information do not hesitate to call Judith on 01225 319606 between 8am until 5pm Monday to Friday.
To order a memorial pack please click here