Our Memorial Glass cremation rings are hand-crafted in Sterling Silver by local jewellers and fitted with a piece of Bath Aqua fused dichroic glass, sensitively incapsulating ashes within. They are a beautiful piece of bespoke ashes glass jewellery keepsake to hold the memories of a loved one close. Gold is available by request.
In collaboration with a local Jewellers, we are proud to offer silver or gold glass cremation rings
The ashes are sensitively encased into fused glass. We do this by cutting the glass and layering it then fusing it in a kiln. The cabochon with the ashes in is then mounted into the ring. The effect is unique, and our range offers iridescent glass jewellery that sparkles and shimmers in the light when viewed from different angles.
We offer a twisted ring and a signet ring. Our rings are stamped with a silver mark and are sterling silver.
For the Twisted Rings, we are able to make sizes L to S. For the Signet Rings we are able to make sizes P to Z.
Exclusive Bespoke Rings and Pendants
In collaboration with Orton Jewellery, we are shortly able to offer a very special range of beautiful bespoke cremation glass Rings and Pendants.
Ring and Pendants are available in Gold, White Gold, Rose Gold and Silver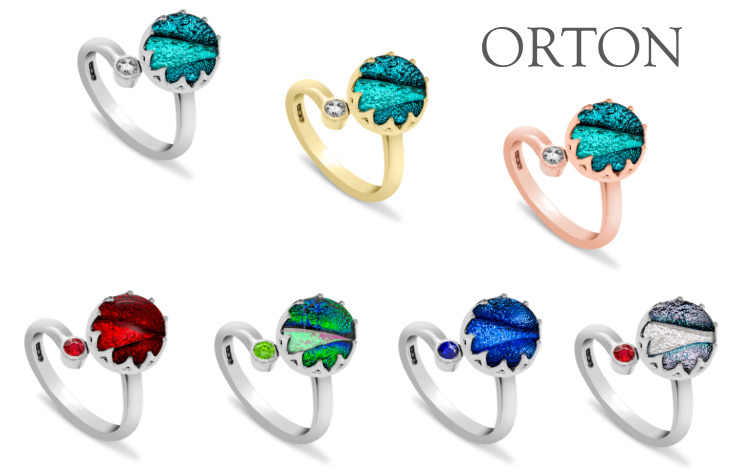 As well as your choice of Memorial Glass colouring, we can offer a range of precious gemstones for the cabochon finding:
Amethyst, Aquamarine, Diamond, Emerald, Garnet, Opal, Pearl, Peridot, Ruby, Sapphire, Tanzanite, Topaz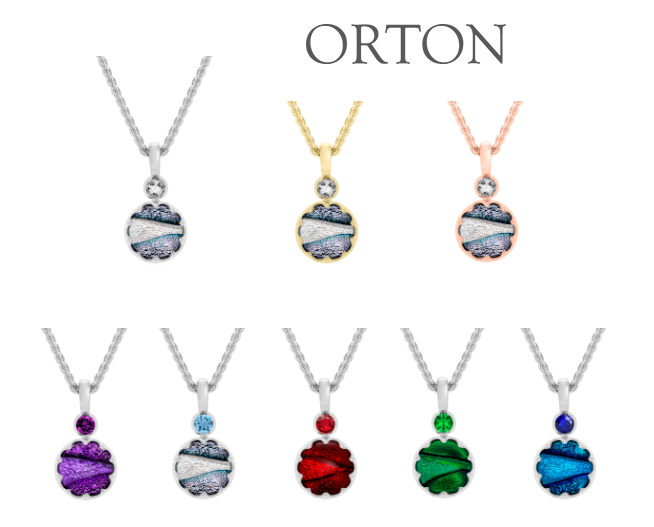 These are sample images for illustration only, but a great example of how fabulous the finished items will look.
For pre-ordering information, please call Judith on 01225 319606 between 8am until 5pm Monday to Friday.
We can provide you with an image of your chosen colour and gemstone combination.
To order a memorial pack please click here