Our Memorial Glass rings are hand-crafted in Sterling Silver by local jewellers and fitted with a piece of Bath Aqua fused dichroic glass, sensitively incapsulating ashes within. They are a beautiful piece of bespoke jewellery to hold the memories of a loved one close.
In collaboration with a local Jewellers, we are proud to offer silver or gold cremation ashes glass rings.
The ashes are sensitively encased into fused glass.
We do this by cutting the glass and layering it then fusing it in a kiln. The cabochon with the ashes in is then mounted into the ring. The effect is unique, and our range offers iridescent glass jewellery that sparkles and shimmers in the light when viewed from different angles.
We offer a twisted ring and a signet ring. Our rings are stamped with a silver mark and are sterling silver.
For the Twisted Rings we are able to make sizes L to S. For the Signet Rings we are able to make sizes P to Z.
Coming soon - beautiful new rings for our collection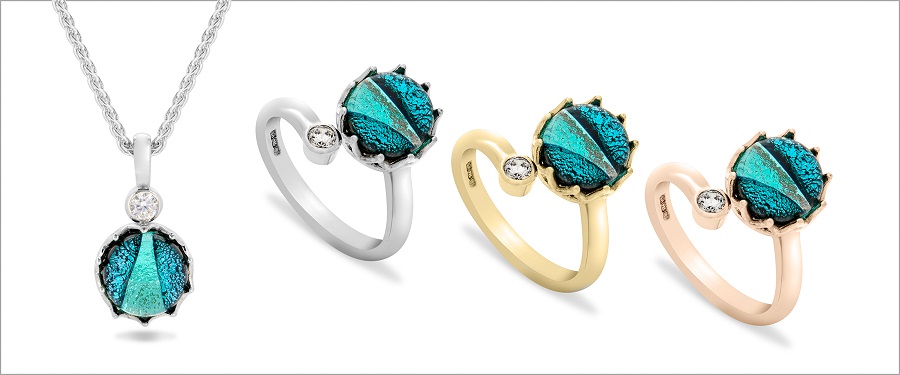 If you need any more information do not hesitate to call Judith Devereux on 01225 319606 between 8am until 5pm Monday to Friday.